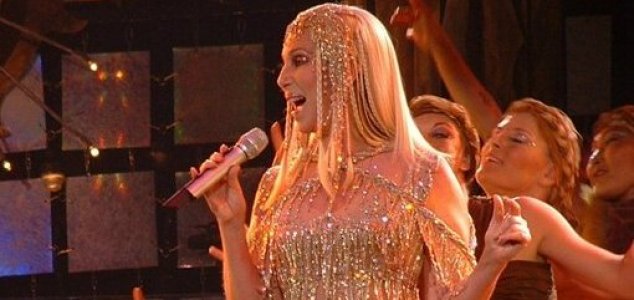 The singer during her Paris Farewell Concert in 2004.

Image Credit: Emett McGinty
The pop diva recently revealed her otherworldly experiences during a questions and answers session.
A well known figure in the music industry, Cher has enjoyed numerous hits over the last five decades. Once part of the inseparable duo that was Sonny & Cher, the pair eventually split up but remained close up until Sonny's death in a skiing accident in 1998.
15 years on however and it seems that Sonny might not be quite as absent as most would believe, that is at least, according to Cher. The singer has claimed that the ghost of her ex-husband plays tricks on her and that she attributes paranormal occurrences to his presence.
Asked during a recent questions and answers session on Reddit whether she was afraid of ghosts Cher said "Absolutely not!!! I love ghosts. I actually think that Sonny makes a light go on. I have a beautiful chandelier that he makes the light go on when it is impossible, there is no power on. I love ghosts, I prefer ghosts to some people."
Source: Contact Music | Comments (31)
Tags: Cher, Ghost