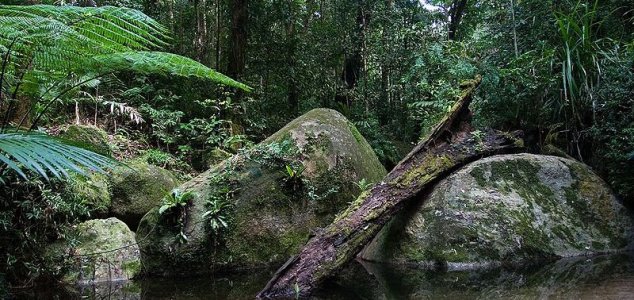 The region remains mostly inaccessible.

Image Credit: CC BY-SA 2.5 Diliff
Several new vertebrate species have been found in an isolated region of northern Australia.
The discovery was made by Conrad Hoskin who was accompanied by a National Geographic film crew to the rugged Cape Melville mountain range on Cape York Peninsula. The region is believed to have been isolated for millions of years and is home to a plethora of strange and unusual creatures.
Among them were three new vertebrates including a leaf-tail gecko, a skink with gold coloring and a new type of frog. "Finding three new, obviously distinct vertebrates would be surprising enough in somewhere poorly explored like New Guinea, let alone in Australia, a country we think we've explored pretty well," said Hoskin.
The area is particularly difficult to access and is strewn with large numbers of giant boulders the size of cars. Previous expeditions in to the region have been limited and to date it still remains largely unexplored.
"All the animals from Cape Melville are incredible just for their ability to persist for millions of years in the same area and not go extinct. It's just mind-blowing," said Hoskin.
Source: Yahoo! News | Comments (12)
Tags: Australia