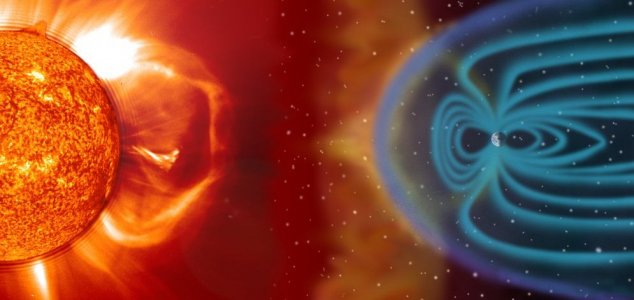 The spate of flares follow an unusually quiet period of solar activity.

Image Credit: NASA/Steele Hill
Scientists have warned that more solar eruptions could follow over the next week or so.
The sun it seems has finally woken up following a particularly mellow period despite being at solar maximum, the peak of its 11-year activity cycle. Within the last week astronomers observed more than two-dozen solar flares with the potential for more to come.
The activity seems to be originating from a particularly energetic sunspot that will continue to face us for another week before rotating out of sight. A sunspot is a region of the sun that corresponds to intense magnetic activity. "You get a tangled bunch of magnetic fields, and they get too tangled and too stressed, they end up erupting," said NASA's Holly Gilbert.
Despite the intensity of the activity however there is little risk to us here on Earth. While solar flares can interfere with communication systems this tends not to happen and the Earth's atmosphere and magnetic field helps to protect us from the brunt of the solar radiation.
Source: LA Times | Comments (4)
Tags: Solar Flare, Sun