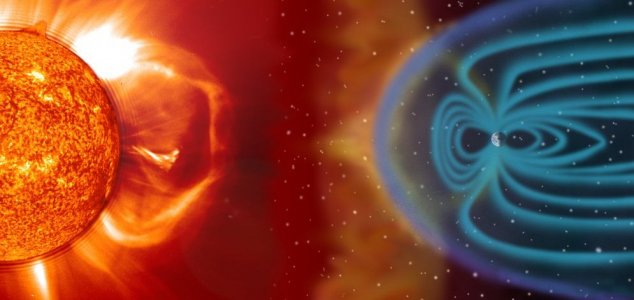 Sufficiently large solar flares can cause widespread disruption.

Image Credit: NASA/Steele Hill
Two extremely powerful solar flares erupted from a large sunspot on the Sun's surface yesterday.
The two flares erupted approximately three hours apart with the second being the strongest recorded solar flare to have been observed in over a decade.
The flares were reported to have caused significant disruption to high-frequency radio signals with a "wide area of blackouts [and] loss of contact for up to an hour over [the] sunlit side of Earth."
Low frequency communication, which is used in navigation, was also disrupted for a short time.
"We are heading toward solar minimum, but the interesting thing about that is you can still have events, they're just not as frequent," said space weather scientist Rob Steenburgh.
"We're not having X-flares every day for a week, for instance - the activity is less frequent, but no less potentially strong. These kind of events are just part of living with a star."
Source: Space.com | Comments (62)
Tags: Solar Flares, Sun