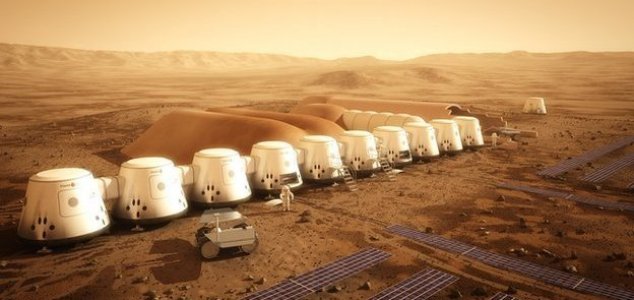 Mars One hopes to settle humans on Mars by 2023.

Image Credit: Mars One / Bryan Vertseeg
The ambitious Mars One project is forging ahead with plans to launch a test mission within 3 years.
Despite the seemingly overwhelming technical hurdles, the people behind the Mars One project are continuing with their roadmap to place the first permanent human colonists on the Red Planet by 2023.
At the International Space Commerce Summit in London, co-founder Bas Lansdorp outlined plans to first send a lander to Mars by 2016 as a technology demonstration. The lander's payload will be open to contributions from governments, science institutes, big-name brand companies and even schools.
"If you have a reason to get something to Mars, get in touch with me," said Lansdorp. "It could be a country that wants to do an experiment on Martian soil. I know the UK space agency has been interested in getting to Mars in the past. They could put something on our lander and get a payload there."
More information about the endeavor will be revealed in December along with the possibility of learning who has been picked as potential candidates to become the first people to live on Mars.
More than 200,000 people from 140 countries have signed up for the program, out of which only a select few will be chosen. Whether Mars One will ever be able to actually send anyone to the Red Planet however, given the insurmountable technical challenges they face, remains to be seen.
Source: BBC News | Comments (8)
Tags: Mars One