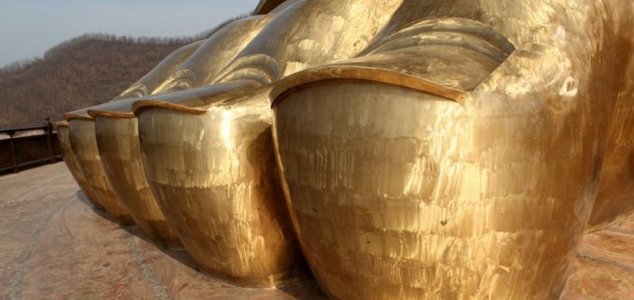 The statue will measure a whopping 597ft in height.

Image Credit: CC BY-SA 3.0 Zgpdszz
Authorities have come under fire over plans to spend huge sums on money on the construction of a statue.
The 597ft behemoth known as the 'Statue of Unity' will honor Sardar Vallabhbhai Patel, India's first deputy prime minister. With a completion time of 42 months and costs totaling almost half a billion dollars, the statue will tower over the current record holder, the 502ft tall China's Spring Temple Buddha.
The new statue will be constructed on a small island near the Narmada Dam with a bridge, garden and amusement park nearby. Officials believe that the spectacle will significantly boost tourism in the region, however critics have argued that the move has ulterior political motives.
Decisions by officials to spend vast fortunes on tributes to past leaders is nothing new in the country. Mayawati, the former chief of Uttar Pradesh, was said to have spent over half a billion dollars on statues.
At a time when large numbers of people in India still live in poverty, the decision to spend vast sums of money on such seemingly frivolous pursuits has generated a substantial backlash from critics who believe that the funds would be better spent elsewhere.
Source: Telegraph | Comments (34)
Tags: India, Statue