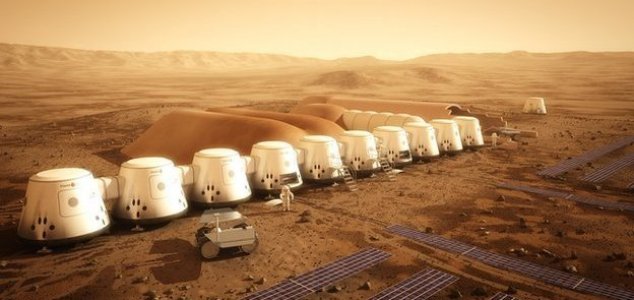 Would you go on a one-way trip to Mars ?

Image Credit: Mars One / Bryan Vertseeg
The Netherlands-based firm has pushed back its ambitious plans by several years due to funding issues.
Mars One's decision to delay its first manned mission to the Red Planet certainly comes as no surprise given its ludicrously unrealistic timetable and overly-ambitious colonization plans.
The original goal had been to send the first colonists to Mars by 2026, a one-way trip that would have almost certainly ended in disaster if it had ever actually gotten off the ground.
Even the new timetable, which aims to launch the mission by 2031, seems premature. It is far too soon to be talking about sending people to permanently live in settlements on the surface of Mars.
Despite this, more than 200,000 people from 140 countries have so far signed up for the chance to become one of the first astronauts to set foot there. These have since been whittled down to 100 finalists of which only 24 will be selected to actually go to Mars.
"Mars One can only implement the mission to Mars if we can afford it - and we need investments to get going," CEO Bas Lansdorp said in a statement.
"Being listed on a stock exchange will make fundraising more straightforward. In order to make Mars One's commercial activities an attractive investment with the potential of a good return on investment, Mars One had to adjust the timing of the planned unmanned and manned missions."
"This pushes the large expenses associated with the mission hardware back in time, making the company cash positive sooner. The delay we are currently announcing is also because it took us longer to get to this point than we originally anticipated."
Source: Phys.org | Comments (7)
Tags: Mars One