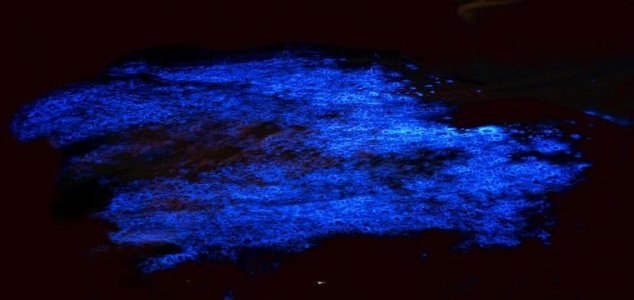 The lake's trademark glow has all but disappeared.

Image Credit: CC BY-SA 3.0 Hans Hillewaert
A lake in Puerto Rico that usually glows green has suddenly gone dark and nobody seems to know why.
The enigmatic lake is a popular tourist attraction with visitors arriving early in the morning to go out on a boat and see its spectacular bioluminscence while its still dark. The greenish glow is thought to be produced when microscopic organisms in the water are disturbed.
Recently however the popular greenish tinge has started to fade away and now tour operators are finding themselves in a position where they are having to reimburse visitors because there is simply nothing left for them to see.
Officials have been conducting an investigation in an effort to get to the bottom of the mystery but have yet to find an answer. "We have been compiling data," said Carmen Guerrero, secretary of the Department of Natural Resources. "There are a lot of factors that could be at play. It's important to give these experts room so they can do their job and help us understand what happened in the lagoon and why it has temporarily lost some of its brightness."
Source: Weather Channel | Comments (4)
Tags: Glowing, Puerto Rico