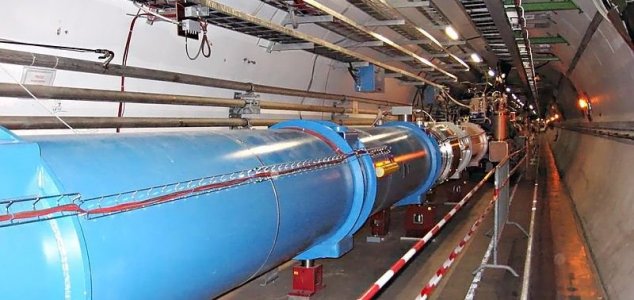 Antimatter could one day fuel the spacecraft of the future.

Image Credit: CC BY-SA 3.0 Julian Herzog
Physicists at CERN are attempting to test whether or not antimatter has anti-gravitational properties.
One of the more enigmatic materials believed to exist, antimatter possesses the same mass as ordinary particles but differs in that it has an opposite charge. A staple of science fiction series' such as "Star Trek", antimatter is of great interest to scientists as it has the potential to revolutionize our understanding of how the universe works.
In this new experiment researchers will be investigating the idea that antimatter generates a gravitational field that repels rather than attracts. With many of its key properties being the stark opposite of regular matter, the question of whether its gravitational properties also exhibit this reversal has been driving scientists to learn as much as they can about it.
"Put simply, if we put antimatter into a gravitational field like that of the Earth, does it fall upwards or downwards ?" said Professor Jeffrey Hangst. "If it falls upwards, repelled by the Earth, then we would have discovered something very new and exciting."
The experiment will involve using a powerful magnetic trap to capture antihydrogen atoms so that when the magnetic field is turned off they can observe whether the atoms fall up or down.
Source: Economic Times | Comments (2)
Tags: Antigravity, Antimatter