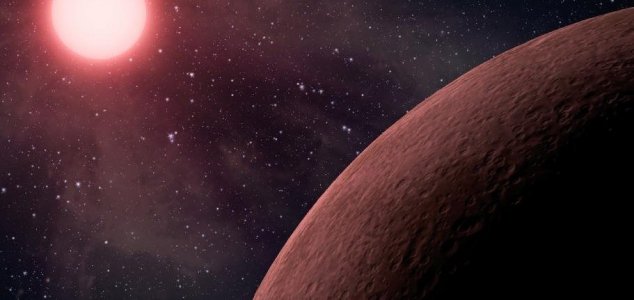 Astronomers can't explain how such a planet came to form.

Image Credit: NASA/JPL-Caltech
Astronomers are perplexed by the discovery of a huge planet with the most distant orbit ever seen.
Known as
HD 106906 b
, the newly found world is a staggering 11 times the size of Jupiter and orbits its parent star at 650 times the average distance between the Earth and the sun, a configuration that has never been observed before.
Conventional planet formation theories based on the structure of our own system have a hard time explaining how such a huge planet could have formed so far from its parent star. "This system is especially fascinating because no model of either planet or star formation fully explains what we see," said researcher Vanessa Bailey.
Scientists will now be looking to factor in the data from this new star system to help update our understanding of how solar systems form.
"Every new directly detected planet pushes our understanding of how and where planets can form," said study co-investigator Tiffany Meshkat. "Discoveries like
HD 106906 b
provide us with a deeper understanding of the diversity of other planetary systems."
Source: NBC News | Comments (5)
Tags: Extrasolar Planet