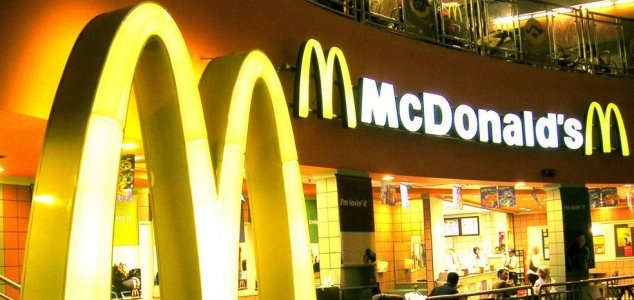 The bag of money had been placed on the drive thru orders counter by mistake.

Image Credit: sxc.hu
A couple got an early Christmas present when they ordered food from their local McDonald's drive thru.
Greg and Stacye Terry had picked up their breakfast at the McDonald's branch in Hermitage and had returned home to eat it when, upon opening the bag, they discovered that the drive thru employee had handed them a massive pile of cash instead.
"My husband opened the bag and discovered the money inside," said Stacye Terry. "He said, 'You are not going to believe this.' Sure enough, it was their bank deposit money."
An employee from the restaurant turned up a short time later having realized the mistake and the couple were happy to return the bag. It turned out that the deposit money had been placed on the counter with the drive thru orders and then handed to the couple by accident.
"We are grateful for this customer and the action they took upon realizing our error," McDonald's said in a statement. "We are looking in to why this mistake happened, but what is most important to us is knowing that we are part a community with the values that were evidenced by this person's actions."
Both Greg and Stacye are keen to return to McDonald's in the future. "We'll be back. We'll be back," said Greg. "But, next time I'm sure we'll leave with our normal breakfast order."
Source: News Channel 5 | Comments (33)
Tags: Money, McDonald's