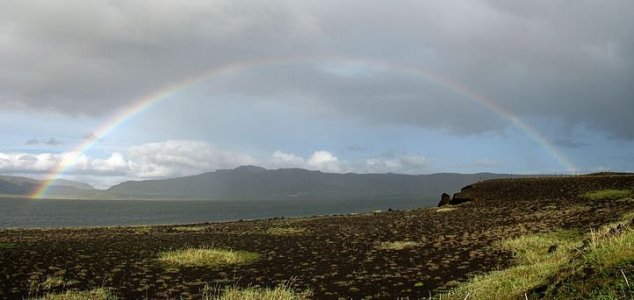 Iceland is a country steeped in folklore.

Image Credit: CC BY-SA 3.0 Dirk Heldmaier
Authorities have been forced to halt construction of a new road due to concerns over the rights of elves.
The peculiar predicament came about due to plans to build a highway across a region of wilderness that, according to some, is home to a colony of elves complete with an 'elf church' that allegedly sits somewhere along the route.
Advocates for the elvish cause have joined forces with environmental activists to halt the construction plans, forcing the Icelandic Road and Coastal Commission to put the breaks on the project.
Icelandic folklore is rich with tales of mythological creatures and stories of 'little people' that have persisted for generations. While the plights of elves have become less of an issue in other Nordic countries such as Norway, in Iceland there is still serious concern over the preservation of these mythical species.
"This is a land where the wind can knock you off your feet, where the smell of sulfur from your taps tells you there is invisible fire not far below your feet," said folklore professor Terry Gunnell. "Everyone is aware that the land is alive, and one can say that the stories of hidden people and the need to work carefully with them reflects an understanding that the land demands respect."
Source: Independent | Comments (32)
Tags: Elves, Iceland