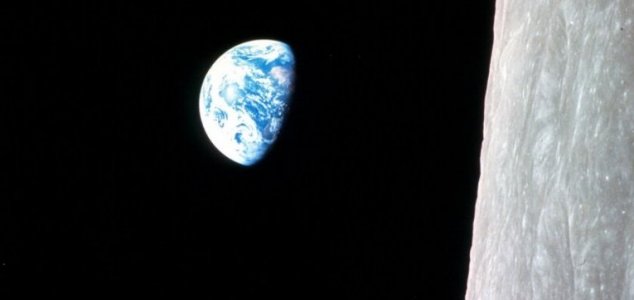 The Apollo 8 'Earthrise' photograph.

Image Credit: NASA
More than 45 years on, the iconic Apollo 8 photograph has been reconstructed in a new video.
On Christmas Eve in 1968, Frank Borman, James Lovell and William Anders, the first astronauts in history to orbit the moon, emerged from behind the lunar sphere to witness a spectacle that would define man's place among the stars - the sight of our own planet Earth peeking out above the horizon.
"In lunar orbit, it occurred to me that, here we are, all the way up there at the moon, and we're studying this thing, and it's really the Earth as seen from the moon that's the most interesting aspect of this flight," said Anders, who took the now famous photograph of the spectacle.
Now 45 years on, NASA has been able to reconstruct the sight of the Earthrise precisely as the astronauts would have seen it using data collected by the Lunar Reconnaissance Orbiter.
"This new simulation allows anyone to virtually ride with the astronauts and experience the awe they felt at the vista in front of them," the space agency said in a statement.
Source: NBC News | Comments (15)
Tags: NASA, Earthrise, Apollo