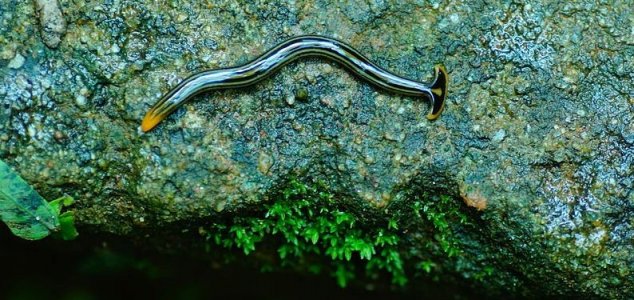 How are planarians able to regenerate ?

Image Credit: CC BY-SA 3.0 Vengolis
The planarian worm possesses remarkable regenerative capabilities that are second to none.
While it is generally known that some worms possess regenerative abilities, one particular species, the planarian, exhibits such extreme feats of regeneration that it has most of the scientific community utterly perplexed.
An otherwise unremarkable organism, the planarian lives at the bottom of rivers and ponds and measures up to about an inch in length. If it happens to lose both its head and tail in a run-in with a predator however, within a couple of weeks it will have completely regenerated both of them, while the severed head and tail will themselves grow in to two additional complete worms.
The regenerative capabilities of the worm are so advanced in fact that scientists have been able to demonstrate a worm regrowing its entire body from as little as a single cell. Not only that, but the regrown specimen appears to retain the same memories it had beforehand.
To date scientists have been unable to explain how the planarian is able to do this.
Source: npr.org | Comments (19)
Tags: Planarian, Regeneration, Worm