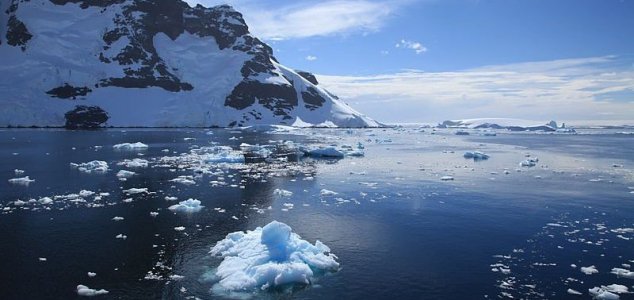 No other species is known to live embedded in the ice.

Image Credit: CC BY-SA 2.0 Liam Quinn
A new species of sea anemone has been found that clings to the underside of Antarctica's ice sheets.
While there are many species that manage to eke out an existence in the cold depths of the Antarctic ocean, this latest find represents the first time scientists have ever discovered an organism that lives embedded in the ice.
Researchers from the University of Nebraska-Lincoln made the discovery during a geological study that involved using a remote-controlled drill with a camera attachment. While exploring the underside of the Ross Ice Shelf they came across a large number of the anemones embedded within the ice sheet with their tentacles hanging down in to the water.
"I would never have guessed that they live embedded in the ice because there is nothing different about their anatomy," said Marymegan Daly of Ohio State University who examined some of the specimens.
It isn't clear how the anemones survive or reproduce in the ice but it is thought that they may secrete special 'anti-freeze' chemicals in order to stay alive in such an extreme environment.
Source: New Scientist | Comments (0)
Tags: Anemone, Antarctica