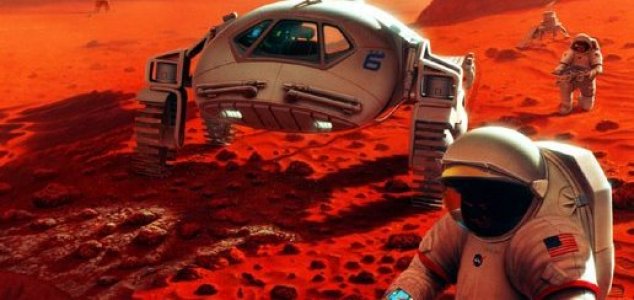 NASA could potentially put a human on Mars within 16 years.

Image Credit: NASA/Pat Rawlings
A panel of experts has concluded that a manned mission to Mars by 2030 is a realistic possibility.
NASA might be working towards a manned visit to an asteroid within the next decade, but the ultimate goal of having humans set foot on Mars has not been forgotten.
During a recent workshop involving 60 prominent government, academic and industrial representatives, it was determined that a manned mission to the Red Planet would be possible by 2030 if NASA was to have its budget restored to pre-sequestration levels.
"To be able to make it feasible and affordable, you need a sustainable budget," said Chris Carberry, executive director of Explore Mars Inc. "You need a budget that is consistent, that you can predict from year to year and that doesn't get canceled in the next administration."
With money being the primary issue, Carberry doesn't believe that a mission to Mars will be possible at all based on the space agency's current budgetary constraints. "We're not far off from what we need," he said. "We just need to get back into a reasonable budget, which we're not in right now."
Source: Space.com | Comments (27)
Tags: Mars