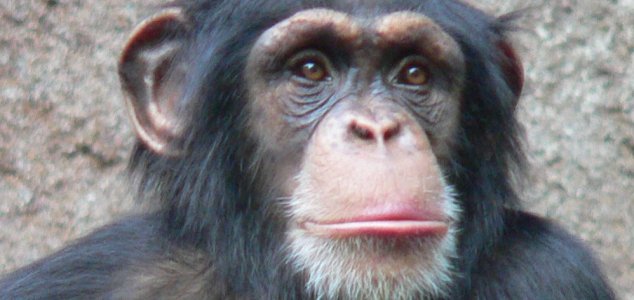 Chimps and humans live much longer than most mammals.

Image Credit: CC BY-SA 3.0 Thomas Lersch
Scientists believe that our slow metabolic rate is the key to explaining our relative longevity.
According to a new study, humans and other primates such as chimpanzees burn calories at a rate that is only half that of other mammals. This fact is believed to explain why we live a lot longer and grow up more slowly.
Researchers used a special technique to measure the daily energy expenditure of primates both in captivity and in the wild over a ten day period. The findings showed that both expended the same amount of energy, suggesting that the level of physical activity is not as intrinsically linked to daily energy expenditure as previously thought.
"Humans , chimpanzees, baboons, and other primates expend only half the calories we'd expect for a mammal," said anthropologist Herman Pontzer who lead the study. "To put that in perspective, a human - even someone with a very physically active lifestyle - would need to run a marathon each day just to approach the average daily energy expenditure of a mammal their size."
Source: Zee News | Comments (23)
Tags: Human, Primate, Mammal