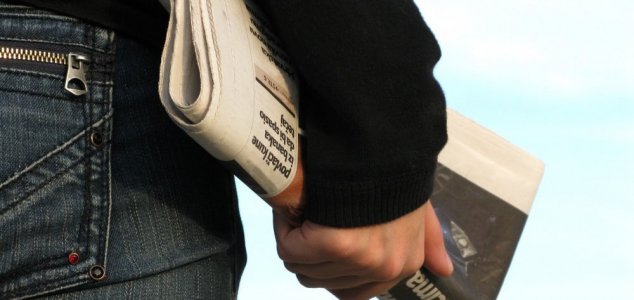 The peculiar fear is known as Cloephobia.

Image Credit: sxc.hu
One woman from Kent suffers form an unusual phobia that makes her frightened of newspapers.
Diane Freelove has had to endure a paralyzing fear of paper-based publications for more than 25 years, attributing her unusual phobia to uncomfortable childhood experiences involving her father playfully hitting her mother on the head with a rolled up newspaper.
"When I visit a shop, I walk as far away as I can from the newsstand," she says. "I canít go anywhere near someone who has got one and, if they approach me, I freak out." The 49-year-old has even taken to posting a sign on her door to ask paperboys not to deliver to her address.
Known as Cloephobia, a fear of newspapers is quite rare but not unheard of. It isn't clear exactly how it develops, but like many phobias it can cause the sufferer a great deal of distress in their daily life, even if it might sound rather strange to those who aren't afflicted with it.
Source: Metro | Comments (20)
Tags: Newspaper