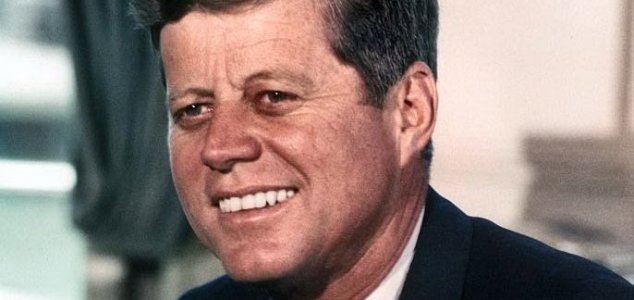 Did someone try to tip off the Cambridge News before JFK was killed ?

Image Credit: PD
A British newspaper received a strange phone call a mere 25 minutes before Kennedy's assassination.
According to recently declassified documents concerning the assassination of John F Kennedy, a mysterious phone call was made to the senior reporter at the Cambridge News less than half an hour before the President was shot and killed in Dallas, Texas.
A memo sent to the director of the FBI stated:
"The British Security Service (MI-5) has reported that at 1805GMT on 22 November an anonymous telephone call was made in Cambridge, England, to the senior reporter of the Cambridge News."

"The caller said only that the Cambridge News reporter should call the American Embassy in London for some big news and then hung up."

"After the word of the President's death was received the reporter informed the Cambridge police of the anonymous call and the police informed MI-5. The important point is that the call was made, according to MI-5 calculations, about 25 minutes before the President was shot."

"The Cambridge reporter had never received a call of this kind before and MI-5 state that he is known to them as a sound and loyal person with no security record."
One possibility is that the call may have come from a friend of Lee Harvey Oswald in Grimsby.
"It remains something of a mystery," said historian Mike Petty. "There appear to be a number of reporters who worked on the paper at the time who in 1981 had no recollection of the call."
"The stories didn't have bylines in those days either so it's not easy to find out now who wrote the story of Kennedy's assassination at the time."
Source: Telegraph | Comments (7)
Tags: JFK, John F Kennedy