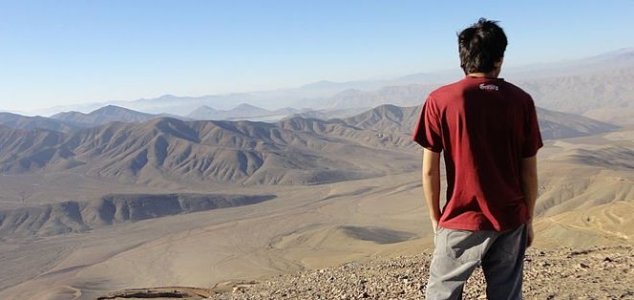 Looking out over the Atacama.

Image Credit: CC BY-SA 3.0 XTSY
The remains of whale species dating back up to 9 million years have been unearthed at a site in Chile.
The fossilized remains of several dozen whales were found near the Pan-American Highway in Chile's Atacama region. It is thought that the site came about as a result of multiple strandings that took place at the same spot over a period of 10,000 years.
The find is being hailed as highly significant due to the sheer scale of the site and the diversity of the remains. So far the fossilized skeletons of an extinct species of sperm whale, an aquatic sloth, an unusual walrus-like toothed whale and several other prehistoric creatures have been unearthed by palaeontologists.
Efforts to excavate and catalogue the different species are still underway and it is thought that there could still be hundreds more specimens waiting to be found at the site.
"There has never been a find of this size or this diversity anywhere in the world," said palaeontologist Sol Square who described the discovery as being of "global importance".
Source: The Guardian | Comments (2)
Similar stories based on this topic:
Tags: Whale, Chile