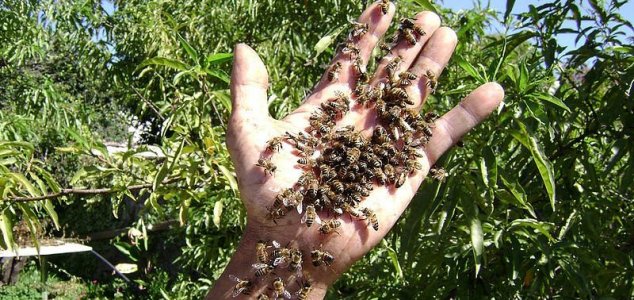 The bees can be both aggressive and deadly.

Image Credit: CC BY-SA 2.0 Hola Mundo
A huge swarm of Africanized honey bees attacked an elderly woman and two firefighters in California.
The dangers posed by killer bees were laid bare once again this week when a 71-year-old woman was attacked by a large swarm of the insects after she approached an otherwise innocuous looking Verizon cable box in which they had made their home.
Local firefighters battled to save her from the bees and ended up being stung multiple times themselves as they pulled her to safety. Despite suffering more than 1,000 stings, the woman managed to survive the ordeal and is now recovering in hospital.
"They just went into her car and attacked her, they were mad", said Lance Davis who owns a local extermination company called Killer Bee Inc. "We do these jobs all the time, where someone has gotten the bees all excited. Sometimes it doesn't take much to get these guys angry."
In total more than 75,000 bees were found to have been living inside the cable box.
Source: New York Daily News | Comments (31)
Tags: Bees