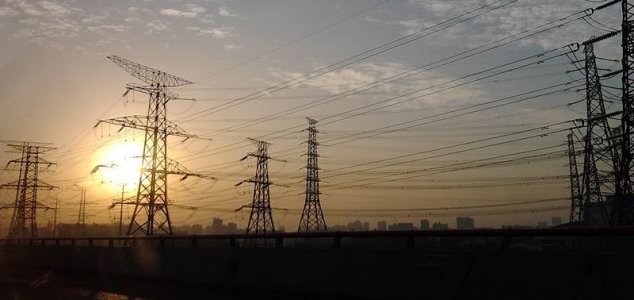 Power lines are disturbing wildlife.

Image Credit: CC BY-SA 3.0 Tim
Scientists believe that animals are being frightened away from areas around high voltage power cables.
An international study in to the ultra-violet sensitivity of different animal species has revealed that many could be staying away from areas around power lines because they are being scared off by flashes that occur when charge builds up in the cables and is released in to the air.
Researchers first investigated the phenomenon in an effort to explain why reindeer tended to avoid power lines in the Arctic Tundra when there seemed to be no reason for them to do so.
"It has always been assumed that power lines - masts and the cables strung between them - were passive structures standing immobile in the terrain, and therefore inoffensive for animals," said co-author Dr Nicholas Tyler.
"As a result of this work, we now consider them as chains of flashing light stretching across the tundra in the winter darkness, and that's why the animals find them so offensive."
Source: BBC News | Comments (12)
Tags: Power Line, Ultra-Violet