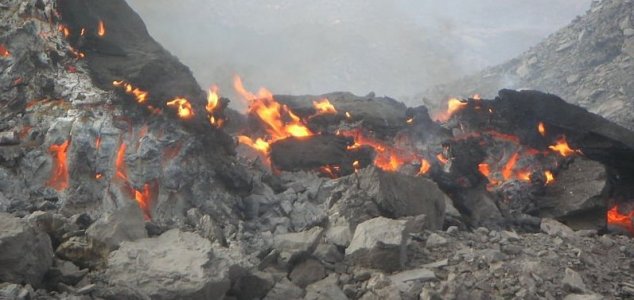 Burning coals.

Image Credit: CC BY-SA 2.0 Rueter
A subterranean coal seam fire in Australia has been burning continuously for more than six millennia.
The region is known as 'Burning Mountain', a hill North of Sydney that was first documented by European explorers. Originally believed to be volcanic in nature, the smoke rising from the ground on the hill wasn't recognized as a coal seam fire until 1829.
It isn't clear exactly what sparked the fire in the first place however possibilities include a lighting strike, a forest fire or even aboriginal burning practices.
In some regions coal seam fires are actually quite common, especially in places where coal mining has exposed the seams to heat and oxygen. Often extremely difficult to put out the fires can last for a long time, but 6,000 years is still a record that is unlikely to be broken any time soon.
Source: Gizmodo | Comments (30)
Tags: Underground, Fire