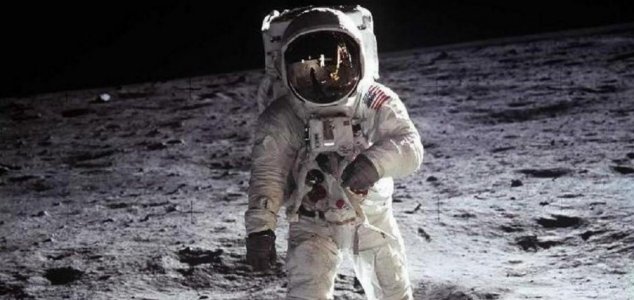 Meteorite impacts could pose a significant risk to astronauts.

Image Credit: NASA
Future astronauts landing on the Moon may be at risk from an entirely unexpected source of danger.
Undertaking a mission to land on the Moon can be a risky enough business at the best of times, but now scientists believe that anyone who visits the lunar surface in the future may be at risk from being struck by debris thrown up by small meteorite impacts.
With only one-sixth of the Earth's gravity and no air resistance, any impact on the surface of the Moon has the potential to send hundreds of debris pieces hurtling for miles at speeds similar to that of a blast from a shotgun.
Professor Mark Robinson and colleagues from Arizona State University used images from the Lunar Reconnaissance Orbiter to observe the spread of debris from known impact sites. In one example they found 248 smaller impacts from chunks of debris ejected by a meteorite that had struck the surface more than 30km away.
"Since they're spread out at great distances, we really need to start thinking that 'secondaries' from small craters pose possibly a larger risk to future long-lived surface assets than the actual primary craters themselves," he said.
"Even though 100m/s is low-velocity, you would certainly not want to be hit with material coming in at 100m/s. That's about the velocity of a shotgun blast."
Source: BBC News | Comments (6)
Similar stories based on this topic:
Tags: Moon, Astronauts