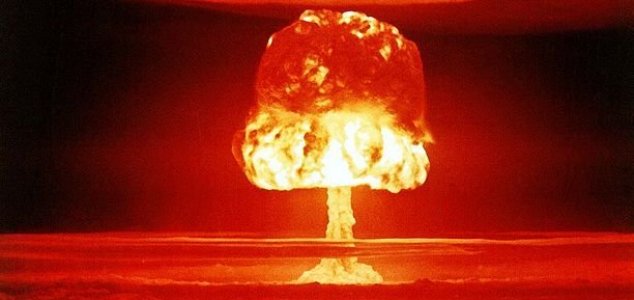 Has someone been testing nuclear weapons ?

Image Credit: US Department of Energy
Weather experts have been baffled by a mysterious plume that erupted over a missile testing site.
The plume first appeared last Monday over the White Sands Missile Range in New Mexico which is close to where the first atomic bomb was detonated back in 1945.
Online weather tracking services seemed to show that the anomalous weather event had emerged out of nowhere within the space of a few hours from a single point of origin as though it had been produced by an explosion. Further analysis indicated that it had originated from within the testing range itself.
Conspiracy theorists have latched on to the mystery by claiming that it is evidence that the US government has been conducting secret nuclear detonations in the region, however so far no further evidence for this has been found.
The US National Weather Service has confirmed through its offices in Albuquerque and El Paso that the anomalous plume had been picked up by their instruments however they have so far been unable to determine what might have caused it.
Source: Mail Online | Comments (36)
Tags: Missile, Plume, Nuke