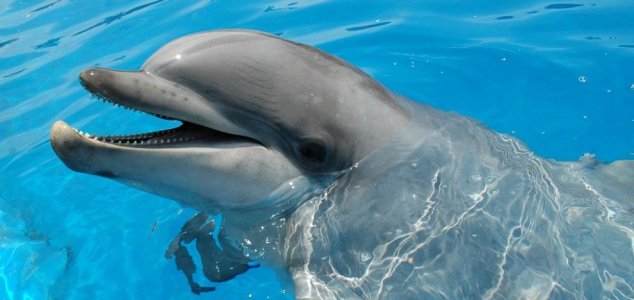 Can we ever hope to understand dolphins ?

Image Credit: CC BY-SA 2.0 Vince Smith
Researchers have succeeded in directly translating a specific word from a dolphin for the first time.
Dolphins are considered to be one of the most intelligent species on the planet, yet interpreting their mysterious vocalizations is a goal that has continued to stump researchers for years.
To tackle this problem, scientists at the Wild Dolphin Project (WDP) have been developing a special translation device called "Cetacean Hearing and Telemetry" that can pick up and analyze some of the sounds that dolphins make.
The first major success for the device came when WDP director Denise Herzing was able to translate a single word from a dolphin in the Caribbean. The dolphins had been trained beforehand to associate certain whistles with different objects and in this case a dolphin was recorded using the whistle for "sargassum" which is a type of seaweed that the animals commonly eat.
The breakthrough suggests for the first time that understanding dolphins is not outside the realm of possibility and that we may be able to eventually figure out just how intelligent they actually are.
Source: Cnet.com.au | Comments (17)
Tags: Dolphin