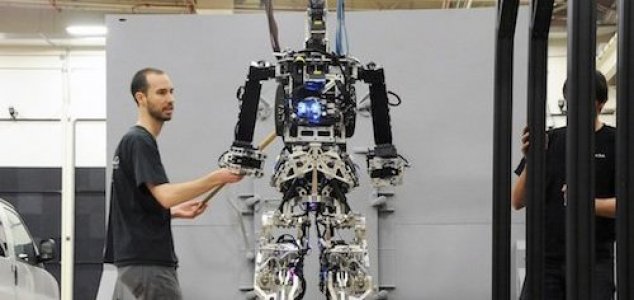 The robot can withstand higher temperatures than a human.

Image Credit: U.S. Naval Research Laboratory
A superhuman autonomous robotic fireman could soon be helping fire crews to put out fires.
The Shipboard Autonomous Fire-fighting Robot ( SAFFiR ) is a sophisticated humanoid platform developed by the universities of Virginia, California, Los Angeles and Pennsylvania.
Capable of balancing, holding hoses, turning valves and working together with its human counterparts, the remarkable robot can not only enter dangerous locations without risking human lives but can withstand far greater temperatures than any human could.
The US Navy is now set to deploy two of the robots to the decommissioned USS Shadwell where they will be given the chance to help put out some actual fires in a controlled test environment.
While the robots are intended mainly for military use at the moment, there's always a chance that technology like this could end up finding its way in to fire departments across America and elsewhere in the not-too-distant future.
Source: BBC News | Comments (5)
Tags: Robot, Firefighter