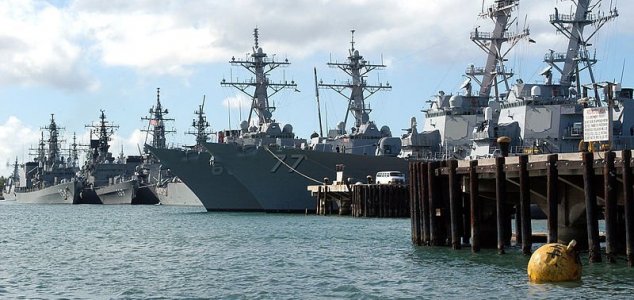 Large ships may never need to stop to refuel again.

Image Credit: Bradley J. Sapp / US Navy
The need for a more efficient fuel source for large ships has lead to a highly unexpected solution.
The fueling requirements of battleships and other large vessels has proven something of a bottleneck for years with ships such as the US Navy's Arleigh Burke-class destroyer able to get through as much as 1,000 gallons of conventional petroleum fuel in the space of an hour.
Now the US Navy has come up with a solution that could have far-reaching consequences across the globe. Using a special type of catalytic converter it has been demonstrated that it is actually possible to create viable fuel out of nothing but seawater.
"This is the first time technology of this nature has been demonstrated with the potential for transition, from the laboratory, to full-scale commercial implementation," said chemist Heather Willauer.
Not only could this technology be used to keep ships going indefinitely without ever having to stop to refuel but it could also see a wide range of other commercial uses within the next decade.
Source: Discover Magazine | Comments (35)
Tags: Seawater, Fuel