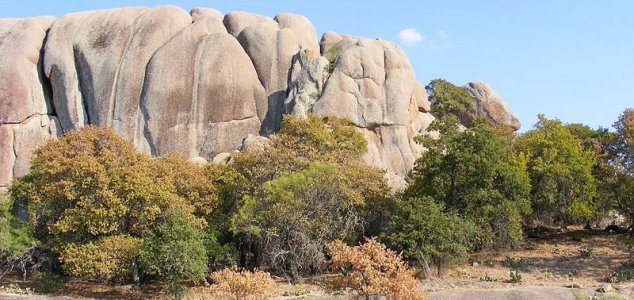 The hammer was found near London, Texas.

Image Credit: CC BY-SA 3.0 Rolintt
A mysterious hammer was discovered in Texas in 1934 embedded inside a rock several million years old.
The peculiar object is an example of an out of place artifact (oopart), a term that is generally applied to the discovery of a modern object that seems to have originated from a time period that pre-dates its invention.
The 'London Hammer' has been the subject of several tests and a lot of controversy since it was first discovered in Texas by a hiker in the 1930s. An analysis conducted at the Battelle Laboratory in Ohio, the same place that NASA sent some of the moon rocks for testing, was said to have determined that the hammer possessed unusual metallurgical properties.
The question of the hammer's age however is one that has divided researchers. Carl Baugh, who currently possesses the artifact, maintains that the hammer is literally prehistoric and that its handle has turned to coal over the ages. He also writes that fossils within the surrounding rock "retain fine detail, indicating that they were not reworked, but part of the original formation," suggesting that both the rock and the hammer are from the same time period.
Skeptic Glen J. Kuban however believes differently. In a 1997 paper he claimed that all testing on the object had been conducted privately and not at the Battelle Laboratory as had been originally implied. He also maintained that inconclusive test results had dated the hammer back just 700 years and that Baugh had delayed a full carbon dating test because he didn't want to be proven wrong.
So does the London Hammer really date back several million years or is it simply a relic from the recent past ? To date the true age and origins of this enigmatic tool continue to remain a mystery.
Source: The Epoch Times | Comments (72)
Tags: Out of Place Artifacts