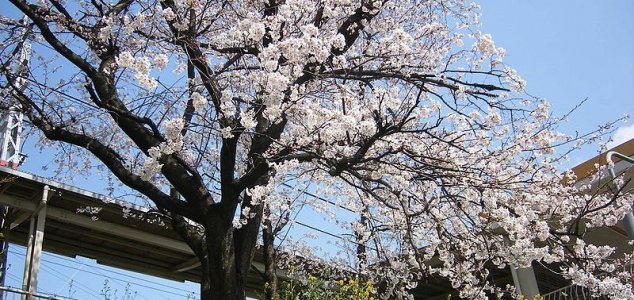 What caused the tree to blossom so early ?

Image Credit: PD
Scientists have been left baffled by the accelerated growth of a seed that had spent a year in space.
A number of seeds, including cherry stones from Japan's 1,250-year-old "Chujo-hime-seigan-zakura" tree, had been sent up to the International Space Station as part of an experiment to see what affect space would have on the seeds and their subsequent growth.
After spending a year on the station the seeds were returned to the Earth where some were sent off to a lab for testing while others were planted. Surprisingly, one of the stones from the cherry tree that had been growing for four years suddenly burst in to bloom a full six years earlier than expected.
"There is the possibility that exposure to stronger cosmic rays accelerated the process of sprouting and overall growth," said plant physiologist Tomita-Yokotani.
"From a scientific point of view, we can only say we don't know why."
Source: Times of India | Comments (24)
Tags: Japan, Cherry, Seed