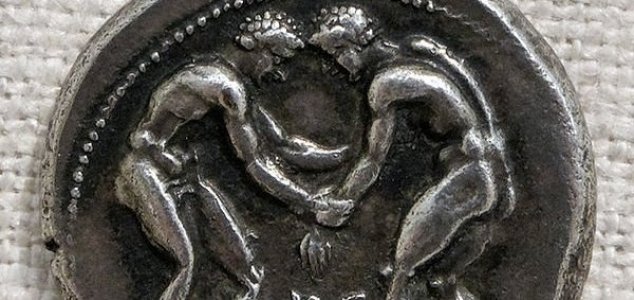 Wrestling was a popular sport in ancient times.

Image Credit: CC BY-SA 2.5 Marie-Lan Nguyen
Wrestling events in the ancient world appear to have been plagued by bribes and match fixing.
A recently deciphered Greek document dating back to AD 267 appears to detail the specifics of a fixed match between two wrestlers in the 138th Great Antinoeia, a prominent series of games held in the ancient Egyptian city of Antinopolis.
Both participants were teenagers who had managed to make their way to the final bout, but someone looking to fix the results had bribed the father of one of the boys to have his son
"fall three times and yield"
in exchange for
"three thousand eight hundred drachmas of silver of old coinage"
.
The contract is the first of its kind ever to be discovered from the ancient world and even includes a clause to state that the money should still be paid even in the event that the organizers realize that the fight had been fixed.
"If you were confident you would win, normally you would go for it," said Prof Dominic Rathbone who translated the text. "If you're not sure you would win, maybe you're cutting your risk by saying, 'at least I get the bribe.'"
Source: Live Science | Comments (12)
Tags: Wrestling