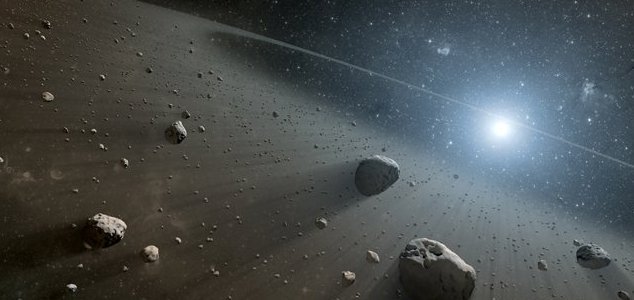 Are we more at risk than we think ?

Image Credit: NASA/JPL-Caltech
Three former NASA astronauts are set to reveal some unsettling data on how vulnerable our planet is.
The claim is based on data recorded by a nuclear weapons warning network suggesting that
"the only thing preventing a catastrophe from a 'city-killer' sized asteroid is blind luck."
According to the data, asteroid impacts have resulted in 26 atomic bomb sized explosions over remote locations on our planet within the last 13 years, a figure that is three to ten times larger than the officially established rate at which such events are believed to take place.
The team are now working on what is known as the "Sentinel Infrared Space Telescope Mission", an endeavor designed to better detect and warn against incoming threats from space.
"This network has detected 26 multi-kiloton explosions since 2001, all of which are due to asteroid impacts," the team stated in a press release. "The goal of the B612 Sentinel mission is to find and track asteroids decades before they hit Earth, allowing us to easily deflect them."
Source: Phys.org | Comments (22)
Tags: Asteroids