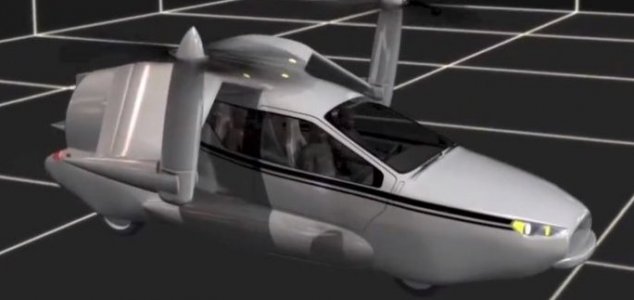 An artist's impression of the TF-X.

Image Credit: YouTube / Terrafugia
US company Terrafugia is developing a new flying car concept that could fit in your garage at home.
The vision of a future world filled with flying cars is something that has been explored in science fiction for years, but if Terrafugia's new TF-X flying car manages to deliver on its promises then it could make this concept a reality a lot sooner than we think.
The company's new vehicle is able to seat four passengers and is small enough that, with its wings folded down, it can fit in to the average household garage. In addition to this the car has vertical takeoff and landing capabilities while requiring only a minimal five hours of training to pilot thanks to being mostly controlled by a central computer network.
Costing an estimated $280,000 the TF-X will perhaps remain a toy for the super-rich when it finally does become available, but if it works well then it is likely that competing models from other manufacturers will eventually drive down prices.
"Don't think of it as a car that flies," said Terrafugia's Carl Dietrich. "Think of it as a plane that drives."
Source: CNBC | Comments (20)
Tags: Terrafugia, Flying Car