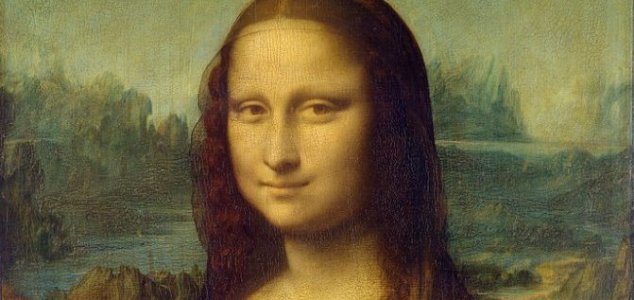 The Mona Lisa's famous smile.

Image Credit: Leonardo da Vinci
Leonardo da Vinci's masterpiece is part of a matching pair of paintings that form a 3D image.
Two years ago investigators discovered a remarkable studio copy of the Mona Lisa hidden beneath a black layer of paint on a canvas that dated back to the same time period as the original.
"Not only does it mirror its famous counterpart superficially; it also features the very same corrections to the lower layers, which indicates that da Vinci and the 'copyist' must have elaborated their panels simultaneously," researchers Claus-Christian Carbon and Vera Hesslinger concluded in a study published in 2013.
There was one additional detail however that would make this particular painting even more special. By analyzing it together with the original, experts realized that the two paintings were not identical but that the perspective of one was slightly offset from the other. As a result of this, combining the two paintings produced a remarkable stereoscopic 3D image.
Did Leonardo da Vinci intend to create this effect with the paintings or was it simply a coincidence ? We may never know for sure, but given that the Renaissance genius also happened to have invented a type of colored glasses in his workshop, some researchers believe that da Vinci had created the paintings with the stereoscopic effect in mind.
Source: Tech Times | Comments (13)
Tags: Mona Lisa, Leonardo da Vinci