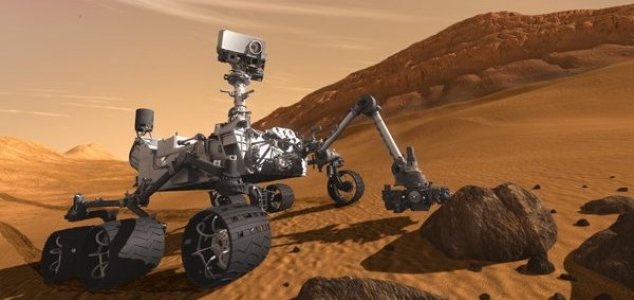 The next rover will be very similar to Curiosity.

Image Credit: NASA/JPL-Caltech
The space agency's next rover could be conducting its very own planet-growth experiment on Mars.
The plants will be contained within a special sealed box along with soil, air and a regular sprinkling of water to help them grow over the course of a couple of weeks. The experiment would be a first step towards the future colonization of the planet.
"In order to do a long-term, sustainable base on Mars, you would want to be able to establish that plants can at least grow on Mars," said investigator Heather Smith. "This would be the first step in that... we just send the seeds there and watch them grow."
It is still unknown how the conditions on Mars, including exposure from radiation, will affect the chances that plants can grow there, even when contained within a sealed Earth-like environment. If the plants do manage to survive however then it will be good news for future missions.
"It also would be the first multicellular organism to grow, live and die on another planet," said Smith.
Source: Discovery News | Comments (43)
Tags: Mars, Rover