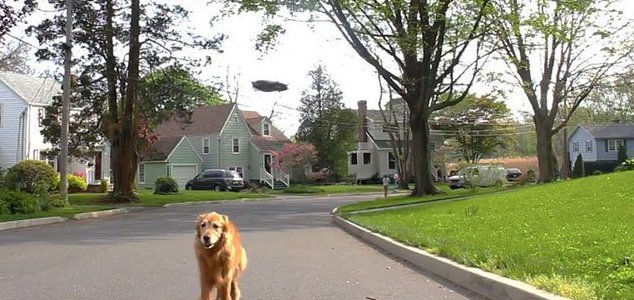 Would you let a drone walk your dog ?

Image Credit: Vimeo / Jeff Meyers
A future in which automated drones can perform everyday tasks might not be as far away as you think.
Drones have been gaining in prominence lately with applications ranging from recording aerial footage to delivering parcels from Amazon. As these devices get smaller, cheaper and more sophisticated it may not be long before owning a drone might not be any more unusual than owning a car.
To help demonstrate such a future, videographer Jeff Myers decided to put together a video showing a drone being used to undertake a common task that millions of us face on a daily basis.
Myers programmed the drone to go on a specific route around his neighborhood with his well-behaved Golden Retriever in tow. "Goldens are really well-trained and I think she was freaked out enough by what was happening that she just went along with it," he said.
"The long-term vision was, what if we could make every part of Manhattan have a bike lane and a dog lane - and then you'd have these drones tied to them who could go walk your dog to your mother who lives on the Upper West Side. Wouldn't that be cool ?"
Source: IB Times | Comments (19)
Tags: Dog, Drone