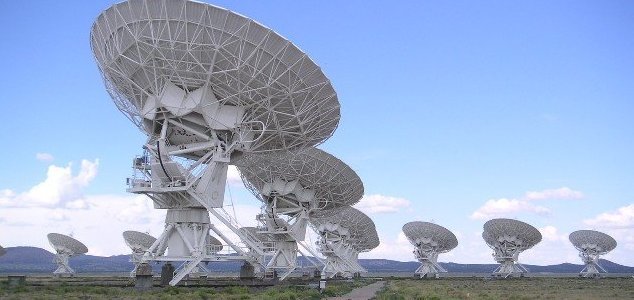 A misquote about alien communication has been circulating the web.

Image Credit: CC BY-SA 2.0 Hajor
A NASA reference to rock art being the work of extraterrestrials has ignited significant controversy.
When it was first published by NASA back in 2012, the book "Archaeology Anthropology and Interstellar Communication" managed to slip mostly under the radar, but now thanks to a rather intriguing misquote by the media the book has suddenly jumped in to the limelight.
The main point of interest is a section of the book written by Professor William H. Edmondson that touches upon the subject of prehistoric rock art drawings.
"We can say little, if anything, about what these patterns signify, why they were cut into rocks, or who created them... For all intents and purposes, they might have been made by aliens,"
he wrote.
As media outlets started to suggest that NASA had published a book implying that aliens had created ancient rock drawings, controversy soon erupted. As it turns out, this particular quote was taken very much out of context. The preceding text states:
Consider again, therefore, the desirability of establishing symbolic/linguistic communication with ETI. It is helpful to review some parallels from human existence that pose problems for us today. One of these is "rock art," which consists of patterns or shapes cut into rock many thousands of years ago.
Far from suggesting that extraterrestrials were scribbling on cave walls, Professor Edmondson was simply using ancient rock art as an analogy for the challenges of communication.
The book, which had been available to view online for free, has since been taken down.
Source: Daily Tech | Comments (126)
Tags: NASA, Rock Art, Extraterrestrial