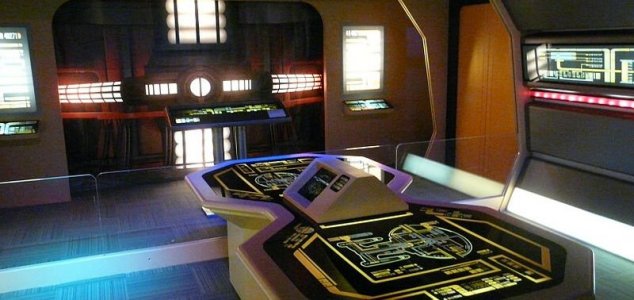 Could the technology of the Enterprise become a reality ?

Image Credit: CC BY-SA 3.0 Piotrus
Scientists have been able to successfully achieve reliable quantum teleportation for the first time.
The experiment, which involved teleporting information encoded in to sub-atomic particles, was carried out by Professor Ronald Hanson and his team from the Delft University of Technology in the Netherlands.
"What we are teleporting is the state of a particle," he said. "If you believe we are nothing more than a collection of atoms strung together in a particular way, then in principle it should be possible to teleport ourselves from one place to another."
While this latest breakthrough is only a tiny step towards the type of science fiction teleportation seen in TV shows such as Star Trek, Hanson maintains that while potentially impractical, building a working teleporter should eventually be possible.
"I would not rule it out because there's no fundamental law of physics preventing it," he said.
Source: MSN | Comments (45)
Tags: Teleportation, Star Trek