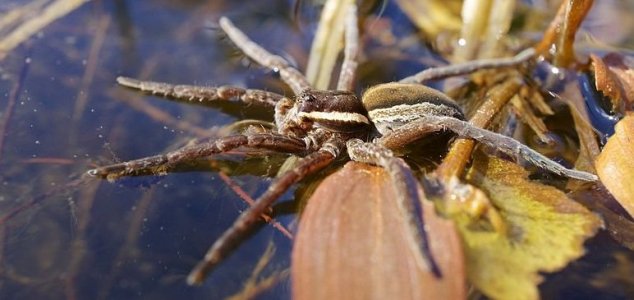 Not even fish are safe from spiders.

Image Credit: CC BY-2.0 Ian Kirk
Spiders that are capable of catching and killing fish are far more common than previously believed.
Conventionally when you think of spiders you think of them catching flies and insects in a web, yet according to a new study as many as 8 out of 109 families of spiders around the world engage in the practice of catching and eating fish.
Some spiders are able to do so by skittering across the surface of ponds while others lay in wait at the water's edge and pounce on unsuspecting fish as they swim past. In most cases the spiders inject their victim with venom to immobilize it.
"Pond fish were repeatedly caught by spiders in suburban/urban gardens of Adelaide, Brisbane, Lismore and Sydney or native freshwater fish were predated by spiders on the fringes of slow-flowing streams in New South Wales and Queensland," a recent report on the phenomenon stated.
"Evidence of the extent of fish predation by spiders in laboratory and field experiments suggests it is more widespread than traditionally thought."
The largest known fish to have been caught and killed by a spider was 9cm long.
Source: The Guardian | Comments (27)
Tags: Spider, Fish