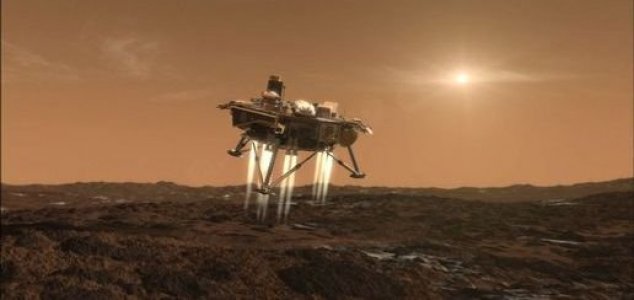 The Mars Phoenix lander.

Image Credit: NASA
The Red Planet is capable of hosting liquid water, albeit for a short time during certain months.
The case for life on Mars has been given a boost this week thanks to a new study by researchers at the University of Michigan.
Using a special chamber to simulate the conditions on Mars the team discovered that, despite the planet's freezing temperatures, small amounts of liquid water can form on its surface during certain times of the year and providing that there is enough salt present.
The research follows the discovery by scientists in 2008 of what appeared to be beads of water forming on the legs of the Phoenix Mars lander. Dr Nilton Renno believes that these beads were created thanks to salts that had melted the ice beneath the lander and splashed up on to the spacecraft after its landing thrusters had blasted away the topsoil.
"For me, the most exciting thing is that I can now understand how the droplets formed on the Phoenix leg," he said, emphasizing the implications for finding life on Mars. "Even just a tiny droplet of water is enough for bacteria to grab hold of and survive."
Source: Independent | Comments (9)
Tags: Mars, Water