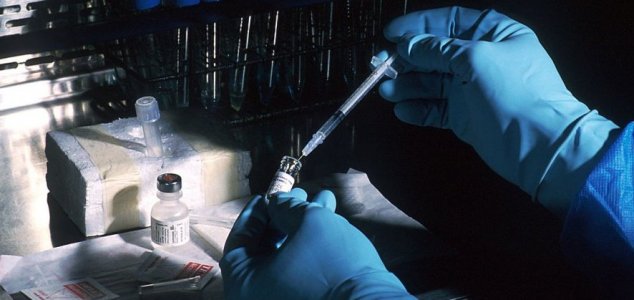 Smallpox was eradicated back in the 1980s.

Image Credit: PD - John Keith
A US government scientist discovered the forgotten vials at a research center near Washington.
Six freeze-dried vials of the deadly disease, which had previously been declared eradicated in the 1980s, were found contained within a cardboard box in an unused storage room of a Food and Drug Administration laboratory.
Specialists from the CDC were called in to investigate what is being regarded as the first case of unaccounted-for smallpox being discovered in the United States.
"There is no evidence that any of the vials labelled variola has been breached, and onsite biosafety personnel have not identified any infectious exposure risk to lab workers or the public," the agency said in a statement.
The vials, which have since been taken to a secure facility, are believed to date back to the 1950s.
Source: BBC News | Comments (25)
Tags: Smallpox