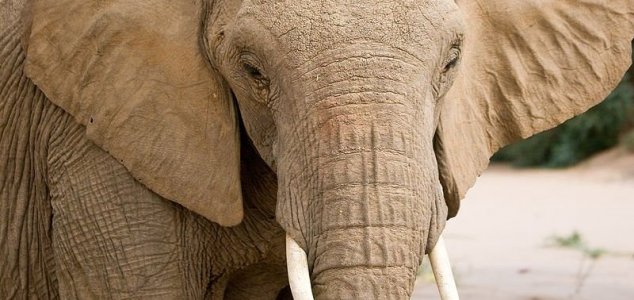 Elephants have a very keen sense of smell.

Image Credit: CC BY-SA 2.0 Greg Willis
African elephants have more genes dedicated to smell than anything else in the animal kingdom.
In a recent study published in Genome Research, scientists examining the number of genes associated with an animal's sense of smell found that an elephant's trunk was able to beat even the best known of nature's keenest noses including those of humans, horses, rats and even dogs.
With 20,000 genes dedicated to smell the African elephant has more than twice that of a dog and up to five times that of humans and other primates.
"The functions of these genes are not well known, but they are likely important for the living environment of African elephants," said Dr Yoshihito Niimura of the University of Tokyo.
"Apparently, an elephant's nose is not only long but also superior."
Source: Telegraph | Comments (14)
Tags: Elephant, Smell