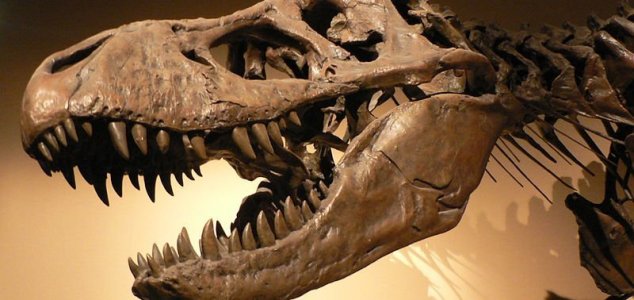 The name Tyrannosaurus means 'Tyrant Lizard'.

Image Credit: CC BY-SA 3.0 David Monniaux
New fossil evidence unearthed in Canada suggests that the meat-eating behemoth may not have hunted alone.
If the sight of one Tyrannosaurus rex charging through the foliage is enough to instill fear in to your heart then imagine coming face to face with a whole gang of the infamous meat-eaters.
Palaeontologists believe that they may have dispelled the idea that T rex was a lone predator after finding fossilized footprints in British Columbia of multiple individuals all traveling in the same direction at the same time.
"Itís probably about the strongest evidence you can get that these animals travelled in groups," said excavation leader Richard McCrea.
Dating back 70 million years, the prints would have originally been made in soft mud before hardening and eventually turning to rock.
"Thereís an advantage in numbers," added Michael Ryan, curator of vertebrate paleontology at the Cleveland Museum of Natural History. "You can take down large prey if youíve got three versus one."
Source: The Globe and Mail | Comments (11)
Tags: Tyrannosaurus rex, Dinosaur