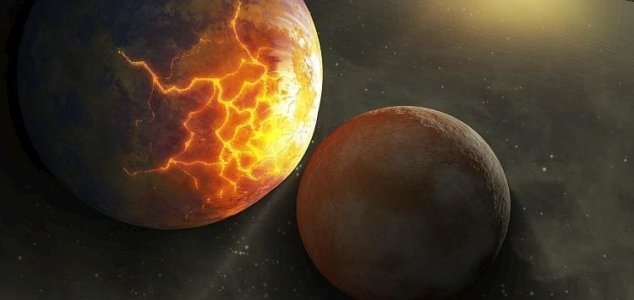 Are two planets better than one ?

Image Credit: NASA/JPL-Caltech
Extrasolar planets with a companion world tugging at them could remain habitable for much longer.
Astronomers may have identified a new target in the hunt for life outside of our solar system in the form of binary planetary systems.
Unlike individual planets which eventually cool with age and become inhospitable to life, planets that have an accompanying twin may stay warm and active for longer thanks to tidal heating.
"For planets in the habitable zone around low-mass stars, tides raised on the planet by the star can be very important," said lead study author Christa Van Laerhoven. "Tides raised on the habitable zone planet by its star can provide a long-term internal heat source if there is another well-placed planet in the system."
This tidal heating could potentially extend the period of time during which a planet can remain internally warm and tectonically active by up to 10 trillion years - a figure that represents a lifespan more than 700 times the current age of the universe.
Source: Space.com | Comments (8)
Tags: Extrasolar Planet, Exoplanet