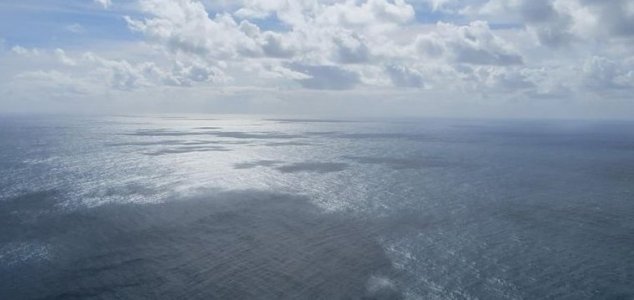 Did prehistoric ocean worms make our existence possible ?

Image Credit: CC BY-SA 2.0 Vix_B
Burrowing worms may have had a profound impact on the development of life over 500 million years ago.
Modern humans and other complex life forms may never have existed at all if it hadn't been for a specific series of circumstances hundreds of millions of years ago that helped regulate the concentration of oxygen in the world's oceans.
At the dawn of the Cambrian period 570 million years ago, when multicellular organisms were just beginning to emerge, the amount of oxygen present in the water would have been of vital importance.
Scientists now believe that the key factor in maintaining this balance would have been the behavior of worms and other organisms that burrowed in to the sea floor exposing layers of bacteria-containing sediment. As this bacteria became exposed to oxygen it began to absorb increasing amounts of phosphate which is needed for algae and other photosynthetic ocean life to grow.
The resulting chain of events meant that the more the worms burrowed in to the sea floor, the less algae was grown and the less oxygen was released in to the ocean. Lower oxygens levels meant fewer worms and so the cycle repeated - regulating the ocean's oxygen levels.
"Although we are still far from knowing to what extent worms and their ilk influenced the geochemical history of our planet, this is a novel and testable hypothesis, which will inspire novel thinking," wrote biogeochemist Filip Meysman.
Source: ScienceMag.org | Comments (5)
Tags: Life, Earth