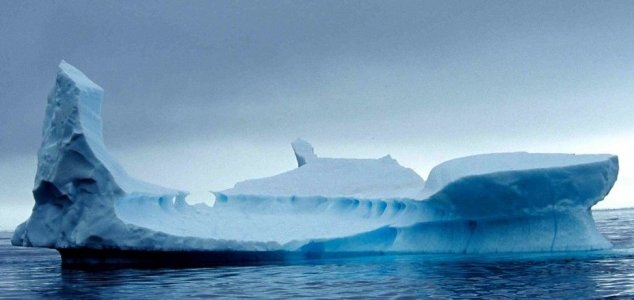 Ice is quite resilient to shell fire.

Image Credit: CC BY-SA 2.5 Ansgar Walk
Eccentric inventor Geoffrey Pyke came up with a number of unorthodox weapon concepts during the war.
At the height of World War II, Pyke was tasked with concocting new and innovative weapons and technologies that could help Britain win the war against the Germans.
One of his more unusual ideas was to hide an undercover vehicle behind enemy lines by disguising it inside a tent with a sign that read "Officer's latrine - for Colonels only" in the hope that none of the soldiers would dare to look inside.
Another would have seen a number of Hitler lookalikes dropped on to occupied Greek islands so that they could order the German troops there to surrender.
Perhaps Pyke's most ambitious plan however aimed to solve the problem of German U-boats in the Atlantic. He had been intrigued by an article in the National Geographic investigating the fact that icebergs could take huge amounts of shell fire without breaking and decided therefore that ice would make the perfect base for an aircraft carrier.
His proposal involved creating huge vessels from a super strong mixture of frozen water and wood pulp, then placing a runway on top so that planes could take off and land from it.
Unsurprisingly however Pyke's idea never actually came to fruition.
Source: Daily Mail | Comments (10)
Tags: Geoffrey Pyke, World War II