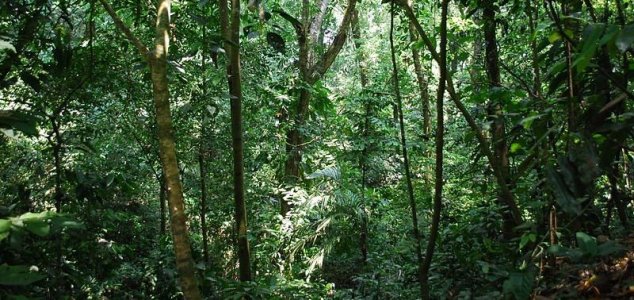 The region is filled with thick jungle.

Image Credit: CC BY-SA 3.0 Alejandro Linares Garcia
The ancient stone ruins were found during an expedition led by Slovenian archaeologist Ivan Sprajc.
Located in the Mexican state of Campeche, the newly discovered cities were hidden so deeply in the dense jungle that it was barely possible to access them on foot.
They were found near Chactun, another Mayan city that was found back in 2013 by Sprajc during a previous expedition. "Aerial photographs helped us in locating the sites," he said.
Among the newfound ruins are several pyramid temples, the remains of an ancient palace and a huge stone facade with an entrance made to resemble the jaws of a large creature. They were found within an area of jungle covering 1800 square miles that is notoriously difficult to explore.
"In the jungle you can be as little as 600 feet from a large site and do not even suspect it might be there; small mounds are all over the place, but they give you no idea about where an urban center might be," said Sprajc.
"Both cities open new questions about the diversity of Maya culture, the role of that largely unexplored area in the lowland Maya history, and its relations with other polities."
Source: Discovery News | Comments (35)
Tags: Mayan, Mexico, Ruins