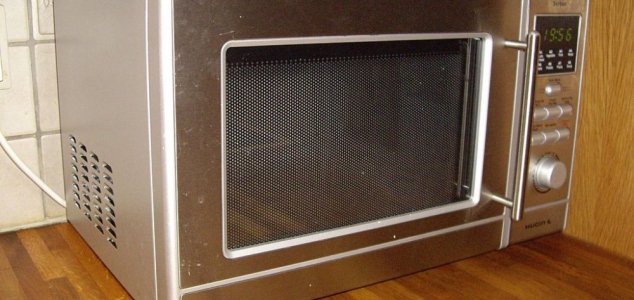 The couple experienced a spate of problems with the device.

Image Credit: CC BY-SA 3.0 Apoltix
A Kansas couple reported the appliance after experiencing a spate of strange occurrences.
When homeowner Bill Michaud and his wife discovered a working microwave oven in the attic of their new house they decided to take it down and set it up in their kitchen. While the device seemed to initially cook food without any problems, they soon found that there appeared to be something else rather sinister going on.
"One time it went off like the food was done, and when I looked over, the damn thing was still going and said 6:66," said Bill.
"It turns on by itself. It turns off by itself, too," his wife Betty added. "Itís like itís messing with me. No matter how many times I popped the door shut, the minute I leave the room it pops open again."
The couple eventually called in the services of a local paranormal group who stayed in the kitchen overnight to investigate the contraption for signs of unexplained phenomena.
"My wife, who is also on my squad, is highly empathic," said founder Kevin Young. "As we warmed up TV dinners in the microwave, she sensed a presence. As soon as she mentioned it, the microwave started beeping repeatedly. The door flung open, and my dinner went flying across the room."
Following the investigation the couple still make use of the microwave on occassion but have since taken to ignoring its supernatural antics like you would ignore a child having a tantrum.
"It still randomly shuts off or zaps from time to time, but nothing really serious," said Betty.
"It still heats up our leftovers like a champ, too."
Source: Empire News | Comments (54)
Similar stories based on this topic:
Tags: Ghost, Haunting, Poltergeist