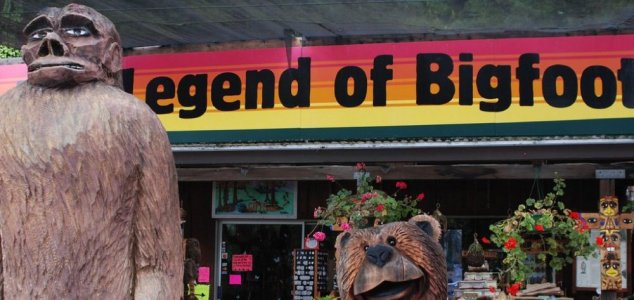 Bigfoot is a popular tourist attraction.

Image Credit: CC BY 2.0 Redwood Coast
A motel operator in New York State is seeking to have Bigfoot added to a local endangered species list.
Despite the controversy surrounding the Bigfoot phenomenon and the fact that Sasquatch has never even been recognized as a real creature, one man has taken it upon himself to fight for the right to have the hairy hominid protected as an endangered species.
Peter Wiemer made the case to Chatauqua County legislators on the basis that such a designation could result in a significant boost to the local tourist industry as well as ensuring that efforts are taken to protect the creature from harm if indeed it does exist.
Wiemer himself is no stranger to cryptozoology having investigated the creature for many years. Among his finds are a plaster cast of an alleged Bigfoot footprint as well as records of at least 17 different sightings in and around the local area over the last few years.
Despite insisting that granting the creature protected status would be the "right thing to do" however there has so far been no indication that local lawmakers will be taking him up on his suggestion.
Source: CBS Local | Comments (54)
Similar stories based on this topic:
Tags: Bigfoot, Endangered