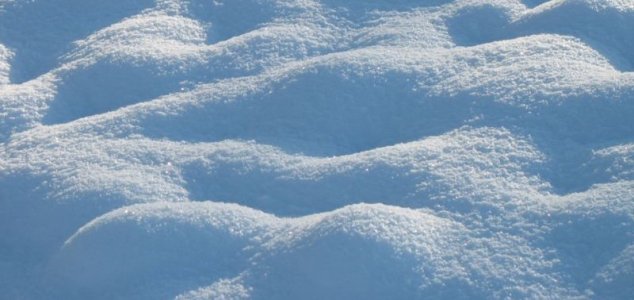 The blue coloring had come from a factory that made dyes.

Image Credit: CC BY-SA 3.0 Emmanuel Boutet
Concerns were raised when bright blue snow started to turn up on the streets of Chelyabinsk.
Russia seems to be seeing more than its fair share of abnormally colored snowfall in recent weeks having already played host to a flurry of orange snow back at the beginning of this month.
Now residents of Chelyabinsk, the city that was at the center of a large meteorite explosion back in 2013, have been reporting the appearance of snow exhibiting a peculiar bluish tinge near to an industrial zone on the outskirts of the city.
Some locals expressed concerns over the possibility that the snow could be contaminated with toxic chemicals while others claimed that it exuded an unusually sweet scent and taste.
Fortunately however the phenomenon turned out to have an entirely mundane explanation - a nearby factory producing dyes for use in Easter eggs had experienced an accidental spillage.
Far from being a dangerous chemical, the blue coloring was in fact completely harmless.
Source: Russia Today | Comments (18)
Tags: Chelyabinsk, Blue, Snow, Russia